Deutsche Bank – Corporate Finance Workshop
26. November 2021 @ 15:30

-

18:30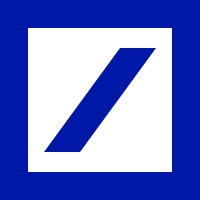 The Corporate Finance team is part of Deutsche Bank's Investment Bank and advises on mergers and acquisitions (M&A) and equity capital markets (ECM), including acquisitions and sales of companies, buyouts, privatisations, IPOs and capital increases. The workshop will be led by members of the Corporate Finance team, giving you the opportunity to learn first-hand about working and starting out as an investment banker in M&A and ECM.
After a short introduction to Deutsche Bank's investment banking division, including some case studies on our most recent and high-profile deals, you will be introduced to a range of products and valuation techniques that you will deal with on a daily basis as an intern or analyst in the Corporate Finance team. Supported by DB investment bankers, you will also get the chance to deal with the challenges of corporate finance yourself in a short case study. The workshop will be rounded off with a joint Q&A session to answer any outstanding questions. After the workshop you will get to know DB's investment bankers on a more personal basis during dinner at a local restaurant.
Application Deadline: 21.11, 11pm
Update: Workshop to be held virtually
It feels like déjà vu: the number of new infections is higher than ever and the healthcare system is at risk of being overwhelmed. Due to the seriousness of the situation and because your health always comes first for us, we have decided to adjust the workshop to a virtual format. 
Originally, we had planned to invite you for dinner at a local restaurant in Munich. Instead, we will provide you with a Food delivery voucher to sweeten your Friday evening.